Fisherman's Bay is a seafood restaurant located in the heart of Kollam Beach, a popular destination in the southern state of Kerala, India. As the name suggests, this restaurant specializes in fresh seafood that is caught daily by local fishermen.
The restaurant's location is ideal, with stunning views of the Arabian Sea, and an inviting ambiance that is perfect for a leisurely meal with family and friends. The interior is tastefully decorated with nautical accents, adding to the overall atmosphere of a seaside eatery.
Fisherman's Bay offers an extensive menu that features a variety of seafood dishes, including prawns, crabs, lobster, and a wide range of fish species. The restaurant's chefs are highly skilled in preparing seafood dishes, and they use a combination of traditional and contemporary cooking techniques to bring out the best in each dish.
The menu also includes vegetarian options, making Fisherman's Bay an ideal choice for groups with diverse dietary preferences. Additionally, the restaurant serves a range of alcoholic and non-alcoholic beverages.
Customers can choose to dine indoors or outside on the restaurant's patio, which overlooks the beach. The patio is a popular spot for customers to relax and enjoy the sea breeze while they savor their meals.
Overall, Fisherman's Bay is a must-visit destination for seafood lovers in Kollam Beach. With its delicious seafood, picturesque location, and warm hospitality, it promises to be an unforgettable dining experience.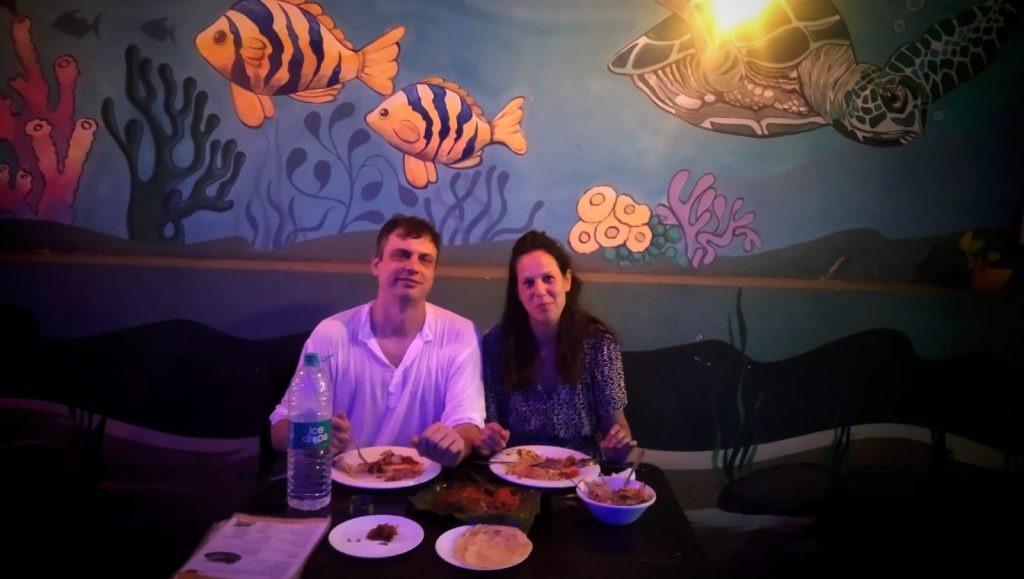 https://www.facebook.com/thefishermansbay